We don't want to build you a web site, we want to grow your business. Localista Media offers a unique integrated marketing approach — developed by our team over decades of real-world experience — that promotes, engages, attracts and converts through a comprehensive, strategy-driven, suite of services that places your business and mission front and center.
Your customers are online, on mobile and on social media.
74% rely on social media to make their purchasing decisions and 70% use their phone to view web sites. How will you reach them?
Is Your Website Winning or Losing Business?
70% of web site visitors look at your web site on their mobile phone. If your site isn't easy to use, you're losing customers. We'll analyze your site for free!
Have You Had Any Publicity Lately?
Consistent publicity and media coverage is critical for positioning your business above the rest. A press release is merely a hope. We can guarantee coverage. Want to know how?
FREE 30-Minute Marketing Strategy Session
Today, marketers use a variety of buzz words in an attempt to impress you into doing business with them. We get it. We love marketing too, but without results it's just a waste of your time and money.
Our mission is to provide tangible results through a suite of solutions geared to do one thing well—grow your business.
Signup for a FREE, no-pressure, 30-minute marketing strategy session!
A Localista is someone who has a passion for all things local. Someone who shops local, not out of convenience but out of a desire to support the local business person, who in turn, hire local residents and sources local goods from other local business people, local growers, makers, craftsmen and artists.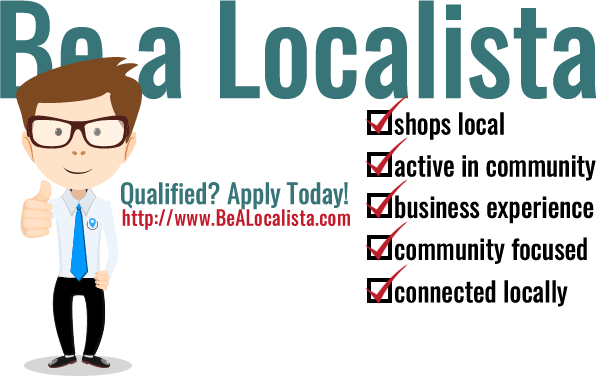 Localista Media was named to convey our passion about unique local communities all over the world. We recognize that every day these communities change, and not always in good ways. We cannot stop change, nor should we, but what makes local communities unique in the first place are the people and the local places that they frequent, or even own and operate. more